We can help with solutions for Covid-19 safe work and compliance.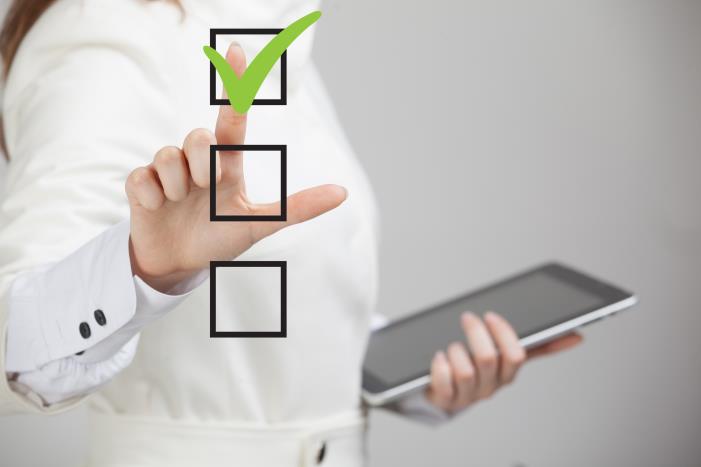 Compliance with physical distancing and rigorous hygiene standards for Covid safety are set to be the norm in business for many years to come.
The Covid-19 pandemic is changing the way businesses must operate to keep staff and customers safe, which presents challenges for productivity and efficiency. Businesses will also need to keep up compliance with government regulations and standards.
Covid-19 Challenges to the Workplace
Businesses need to continue to be vigilant and on guard against the threat of Covid-19 and not slip into complacency, as infection can spread very quickly.
Separating staff to minimise contact between people is one of the biggest challenges to employers.
While office staff and mobile workers in the field, such as service techs, could work from home if required, those on the tools in factories, workshops, warehouses and in the field cannot do their jobs from home.
The Challenges of Physical Distancing
Ensuring workers stay 1.5m apart may require significant changes and re-engineering to workstations, processes and workflow.
In the workplace, this is more easily achieved in a large factory where machines are widely spread than in a factory which requires workers to be in prolonged close proximity, such as a meat works. Barriers such as perspex shields can help protect workers in shared work spaces. Where physical distancing cannot be observed masks and other PPE gear can help protect workers.
Times and places where workers congregate need to be carefully managed to avoid crowding in cafeterias, walkways, locker rooms and lifts etc, especially when workers arrive and leave the workplace.
Staggering breaks can limit the number of workers allowed in a cafeteria at any one time. Staggering worktimes can prevent crowding when workers arrive and leave. In workplaces where there are multiple shifts, keeping shifts in their own bubbles where one shift leaves before the next one arrives avoids the crowding that occurs when shifts cross over.
Introducing one way systems can minimise contact between workers coming and leaving. Inwards goods deliveries may be able to flow one way with trucks exiting the premises at a different point than where they enter.
The Challenges of Hygiene and Contact
Frequent cleaning of surfaces and touch points, especially in communal areas, is essential for a Covid safe workplace. Workers should wash their hands frequently and hand sanitiser must be readily available throughout the workplace.
In factories with multiple shifts, machinery needs to be wiped down and cleaned out before the new shift arrives. This will compromise production efficiency because machinery has to be stopped and started again.
Employers need to ensure there is an adequate supply of effective PPE gear that may be required for their workplace. Face masks are recommended and could be made mandatory under certain conditions. Worksite temperature testing may also be required.
Minimising touch and contact between workers is an important part of a Covid safe workplace. For example, hot desking in offices is now a thing of the past. Meetings can be held online instead of face-to-face in a meeting room or on site.
One touchpoint that is common to most businesses is the use of paper for job sheets, work instructions, checklists, pick lists, delivery notes etc. These are touched and handled by multiple workers and office staff.
A mobile app that updates the central business system can facilitate contactless job information and data collection on site or in the field. This also has a the added benefit of improving the timeliness and efficiency of collecting data for work orders, jobs, warehouse management, quality and compliance.
Responsibility of Employers
There is a lot of responsibility on employers to make the workplace as safe as possible. They are expected to make sure their business is complying with the Covid safe standards and regulations. They are also expected to have systems in place to record who has been at their workplace and when to support contact tracing.
Since employers are liable for any workers infected by someone else in the workplace, they need to take precautions to ensure that 'at risk' workers are not coming to work.
This includes workers who;
Are displaying symptoms of respiratory infection such as raised temperature, a sore throat, a cough, experiencing chest discomfort or difficulties with breathing.
Have received a positive test for Covid-19 and are currently sick with it.
Are awaiting a test result for Covid-19.
Have been in close contact with someone who is a suspected or confirmed case of Covid-19.
Are living with someone who has been advised specifically to self-isolate because of close contact with someone who is a probable, suspected or confirmed case of Covid-19.
This is a significant risk given that in the Victorian outbreak during level 3
More than half of newly infected people had not self-isolated while waiting for their test result.
Nine out of ten people failed to immediately get tested after feeling symptoms
A significant number of people went to work knowing they were infected with Covid-19. On one day, Victorian health officials conducted 3,000 door knocks of people who were supposed to be self-isolating, and found a staggering number of more than 800 people were not at home.
Smart managers will drive this and constantly check with their team to see how things are going and if there are any issues.
CovidSafe Plans for Workplaces
Every business must have a CovidSafe plan and policy for their workplace that follows a strict procedure of measures. They need to assess the risks associated with exposure to Covid-19 and implement control measures to manage those risks.
A risk assessment will assist to;
Identify which workers are at risk of exposure
Determine what sources and processes are causing the risk
Identify what kind of control measures should be implemented, and
Check the effectiveness of existing control measures.
Risk assessments and control measures should be reviewed periodically as the business operating environment may changes (eg, in response to changes in Covid-19 cases or changes to public health orders) or when new information on workplace risks becomes available.
Ostendo Supports CovidSafe Work and Compliance
The Ostendo Operations (ERP) with the Ostendo Freeway mobility app supports CovidSafe work and compliance in a number of ways, with the added benefit of more streamlined and efficient business processes.
Work
Contactless data collection which minimises human contact and avoids paper as a touch point for transmission.

Timesheets
Manufacturing shop floor data collection
Quality control data and checklists
Warehouse management
Order picking
Purchasing
Asset servicing
Job despatching
Job management
Continuous Improvement

Customer Relationship Management (CRM)
Online ordering
Contactless delivery with proof of delivery
Mobile information
Mobile business intelligence
Compliance
Visitor Register
Health and Safety

Covid-19 employee declaration of health
Covid-19 safety sign off
Covid-19 contact tracing register
GPS coordinates can be recorded when doing work
Risk Assessments
Safety Plans
Meeting Records
Inspection Checklists
Monitoring Checklists
Incident Investigation
Near Miss Investigation
Hazard Register
Prestart Checklists
Inductions