Accounting Link and Accounts Receivable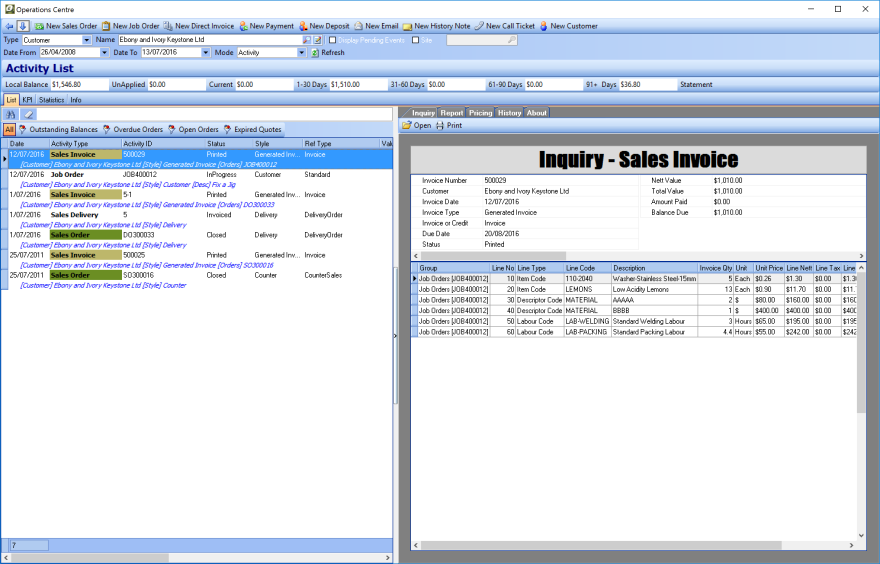 Accounting Link
Accounting Link for MYOB AccountRight Live, Xero, MoneyWorks Data Centre, Reckon Accounts Desktop or Reckon Accounts Hosted accounting system

Accounting system is used for financial reporting, bank reconciliation, accounts receivable, accounts payables and BAS returns. All other transactions are done in Ostendo.

General Ledger and Account Types aligned with Accounting system

General Ledger mapping setup in Ostendo with options for company site, department and sales

Foreign currency sales and purchasing

Foreign currency with or without foreign currency bank accounts

Option to transact in foreign currency and convert to local currency

General Ledger transaction reporting

Can stand alone without an accounting link, but Ostendo has no Creditor Ageing or payment function.
Click here for more information about the Ostendo Operations (ERP) accounting links