An integrated ERP system can help you improve your business processes and give you the visibility you need to improve your business performance.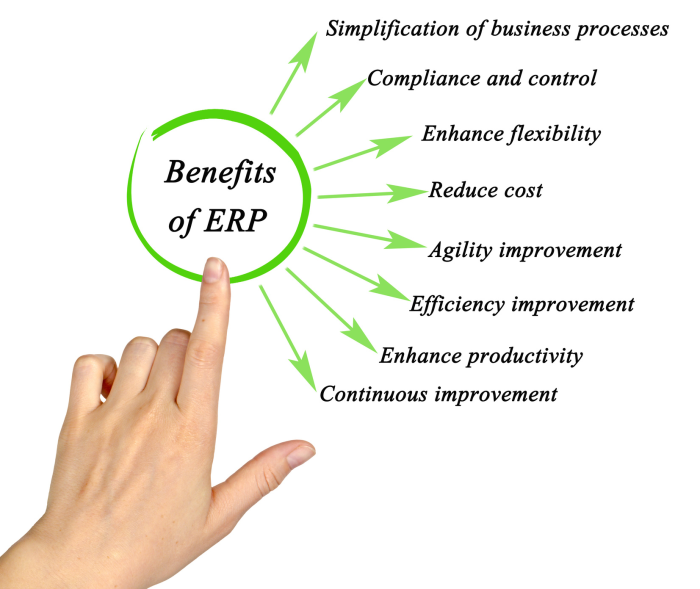 Integrated ERP Doesn't Cost – It Pays!
An integrated ERP system is not a cost. If implemented correctly and used properly with good business processes it a tool that will pay for itself many times over.
The benefits that an integrated system can provide for small to large businesses include; the automating of systems, increasing productivity and efficiency, having more time to focus on key customers, reducing repetition (which occurs when the same information has to be entered into more than one system) and being able to plan ahead due to more reliable supply and order information.
An integrated ERP system can provide an excellent payback for small to large business through cost savings in increased productivity, improved efficiencies, improved inventory control and greater visibility to control your business.
Decision Support
Ostendo Operations ERP can provide you with up to date, real-time information and visibility to control your processes and make critical decisions quickly. Accurate real-time information empowers you to streamline decision making and improve responsiveness. Visibility of the right information at the right time is necessary for making timely decisions, responding to changing conditions and maintaining competitive advantage.
Improved Planning
You can use Ostendo Operations ERP to better plan and track the progress of jobs and work orders to improve efficiency, increase utilisation of your resources and capacity and reduce downtime. Ostendo Operations ERP can provide you with the visibility to ensure you have the proper materials and supplies available when required. This can significantly increase your profitability.
Increased Efficiency & Productivity
You can use Ostendo Operations ERP to improve productivity performance by comparing actual performance against planned projections in a real-time environment. This enables you to identify performance deviations so corrective action can be taken. Increasing efficiency can significantly reduce costs.
More Accurate Quoting & Pricing
You can use Ostendo Operations ERP to improve the accuracy of your quoting and pricing by providing historical information and visibility of actual costs. Improved accuracy means increased margin control and product profitability, as well as more competitive pricing and quoting. This will give you a competitive advantage.
Improved Customer Service
You can use Ostendo Operations ERP to increase customer satisfaction by enabling you to improve on-time delivery, make more accurate delivery promises, quote more quickly, track customer order or job status and respond rapidly to customer enquiries and changes. Increased customer satisfaction means increased sales.
Improved Inventory Control
You can use Ostendo Operations ERP to better control inventory and reduce the value of inventory held. You can also track serial and batch numbers which are important for quality control. Ostendo Operations has extensive functionality for Quality Management.
Related Articles