Enterprise Mobility in modern ERP systems provides a mobile business platform across all areas of the operation to improve business performance.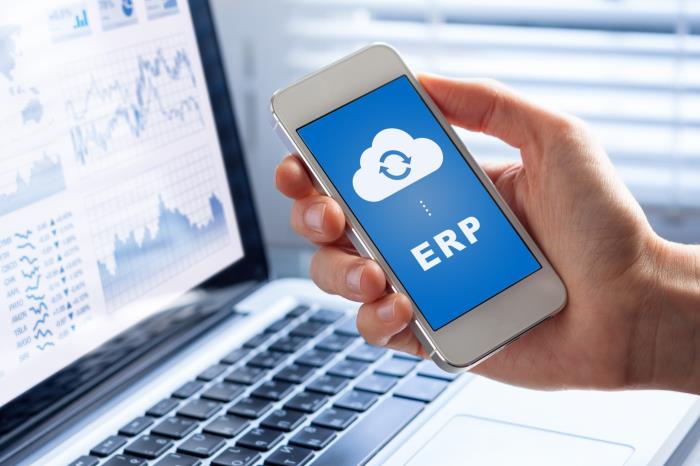 What is Enterprise Mobility?
With new forms of collaboration, communication, and business efficiencies, Enterprise Mobility has become a key strategy for many businesses that need innovative methods to manage their operations.
Over the last ten years consumer apps have become incredibly popular, but business apps have tended to result in disjointed and disparate systems. Enterprise Mobility is the trend toward unified mobility app solutions that integrate with an ERP system.
Gartner (a world leading information technology research and advisory company) predicts that by the end of 2020 that 70% of all software interactions in business will occur on mobile devices. The worldwide mobile workforce is expected to reach 1.87 billion people in 2022, which is 42.5% of the global workforce compared to the 38.8% it was in 2016. The Enterprise Mobility market is estimated to grow from $35.10 billion in 2016 to $73.30 billion by 2021.
The trend towards Enterprise Mobility for business will only accelerate as work processes shift with more employees working offsite and using mobile devices and cloud services to perform business tasks. Over the past ten years the workforce has become much more mobile with 61% of employees working offsite at least part of the time and using on average of three devices daily for their work activities.
Benefits of Enterprise Mobility and Barcoding
The benefits of Enterprise Mobility with barcoding add up to increased productivity and utilisation, improved operational efficiency, faster and more accurate data collection, improved customer service and reduced costs.
Employees and contractors are able to work any where and at any time and have access to up to date information online when they need it.
With barcoding, data is collected faster and more accurately. Barcoding significantly increases accuracy and speeds up data collection.
Business processes are completed faster and more efficiently meaning that productivity and utilisation are increased.
Decision making is improved because information is more accurate and is available much sooner.
Inventory control is improved resulting in reduced inventory levels and more accurate replenishment.
Quality management is streamlined because of better traceability of serial or batch tracked items, as well as improved checks and statistical data collection.
Customer service is improved because orders are processed faster and delivery lead times reduced. Jobs are despatched more efficiently for faster service response times.
Ostendo Freeway - One App-Many Solutions-Infinite Possibilities
Ostendo Freeway is true integrated Enterprise Mobility, offering multiple solutions in one App for both offsite and onsite applications. With its fast and simple setup enabling user defined solutions from a depth of capability, Ostendo Freeway is well ahead of most business Mobility apps.
Ostendo Freeway is tightly integrated with Ostendo Operations ERP software and provides users with innovative mobility solutions across a broad range of functional areas. It is designed for Enterprise Mobility across all areas of the business.
Ostendo Freeway is a mobility platform with built in barcoding functionality for field or onsite service, contracting, field or retail sales, deliveries, CRM, quality assurance, compliance, warehousing, manufacturing shop floor data collection, health and safety, KPI dashboards, inquiries and more.
Ostendo Freeway has the functionality to provide mobility solutions to almost any business or organisation.
Related Articles