A good example of an Ostendo Freeway Standalone Solution is the eSafety App available from eSafety.

Ostendo Freeway eSafety App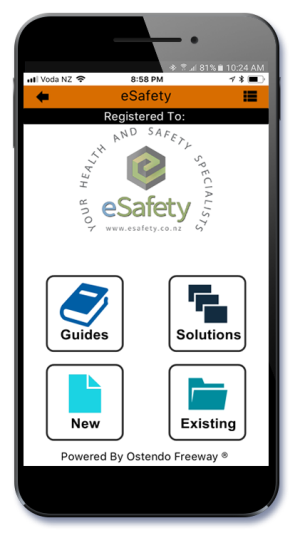 eSafety are health and safety consultants and they provide customised health and safety policies online. They have incorporated their health and safety policies into an Ostendo Freeway Standalone Solution.
There is a free public standalone solution for health and safety in Australia and New Zealand that includes;
Safety meetings
Site Inspections
Hazard/Risk Reports
Pre-Start Forms, and more
If you purchase a health and safety policy from eSafety you will receive a unique code to access a private solution with much more functionality specific to the policy you purchased.
Click here to download and install the eSafety Health and Safety App