We approach the implementation of the system as a business process improvement project to ensure that the system is a solution to improve your business performance.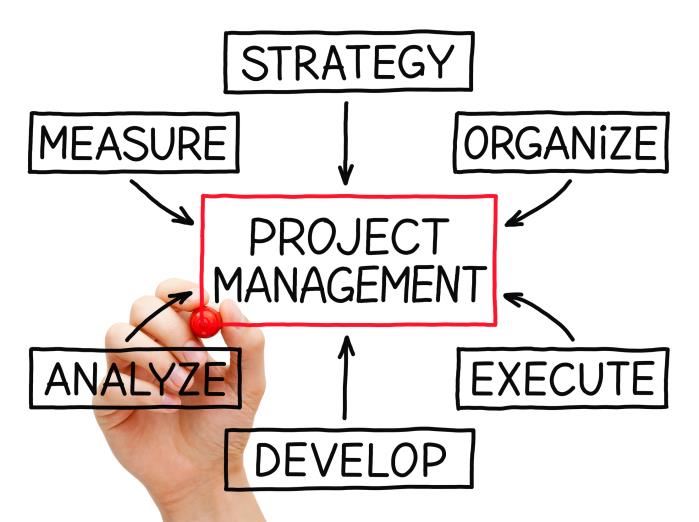 Key to a Successful Implementation
The success of the implementation project does not rest on the systems being implemented themselves, but on how they are used. Our systems are not a magic bullet that will automatically solve your problems. It is by using our systems with sound business processes that make them a solution.

Without improving business processes, the same problems will keep perpetuating no matter which system you have. One well known definition of insanity is "doing the same thing over and over again and expecting different results."
We approach the implementation of the system as a business process improvement project for your current business processes. Current processes are modified or replaced with improved processes based on the opportunities presented by the system and new requirements made possible by it.
This means considering the process flow throughout the entire organisation but iteratively developing and testing the solution for each business process separately in a logical order of progression. Each business process is implemented following Lean business process improvement methods.

As with any new system it will take time for staff to adapt to new changes and be confident with the software. The implementation of an integrated system will change staff jobs and the balance of work. Time savings from not duplicating data entry and better reporting may be offset by time required to perform additional tasks and data capture not done previously, such as job costing and inventory control.
Experienced Team
Our team of consultants are highly experienced in operational and financials processes to help you improve your business processes to make the best use of the system.
Our consultants have practical experience over many years obtained from their work in manufacturing, distribution, contracting and construction businesses or accounting practices. All have had extensive prior experience in implementing Enterprise Resource Planning (ERP) systems as project team leaders for the companies they worked for.
We follow Lean thinking and principles in our implementation and business process improvement methodology.
Project Management
The implementation project will be a joint effort between your Project Team and your Ibis Consultants and will be carefully planned around your requirements.
The implementation of the software is often best done in phases. This is to avoid overloading your staff with too much change at one time. We recommend implementing the basic functions you require in the first phase and implementing other functionality in subsequent phases.
We follow a combination of Lean and Agile project management methodologies for simple but efficient workflow management and tracking of project stages and tasks.

We will provide you with an online system for managing the project so your project team and our consultants can easily collaborate. All documentation and tasks will be available online via secure login for viewing and updating by members of the project team. This ensures that everyone involved in the project has visibility of the same up to date information and are coordinated.
We use the "Train-the-Trainer" model in our implementations to train key power users who can then train your staff, because our objective is to build your in-house knowledge and expertise in the system and how your company uses it. This will ultimately minimise your dependence on our support while at the same time reducing implementation costs. It is important that staff practice using the software in the 'Training' database so they will be ready for go-live.
Training includes the power users creating customised workflows within Ostendo Operations to map specific business processes, which link to system screens and reports. The workflows can include linked PDF step-by-step instructions, Standard Operating Procedures (SOP) as well as videos. These are important for standardising processes and communicating them to staff to ensure they are consistently followed.
Risk Management
Any software implementation involves risks. We will identify any risks with you and plan to avoid and mitigate them as much as possible.
The most common cause of implementation project delays and additional cost is due to insufficient staff resource and time being made available to the project. The best way to avoid and mitigate this risk is to make appropriately qualified and experienced staff members available who can spend time on the project.
Project Timeframes
Estimated project timeframes need to be realistic and achievable with the time and resources you make available. It is important to make appropriately qualified and experienced staff members available who can spend time on the project.

The actual length of the implementation and the consultancy time required will depend on;
The resources you have made available
The time your project team can put into the project
The knowledge and experience of your project team about your business
The complexity of your operation
The systems and computer literacy of your staff
The processes and disciplines that are in place and those that need to be established or changed
The quality of the data already in existence
Post Implementation Review
A few months after Go-Live we can audit your use of the system to determine whether business processes are being followed correctly and that your goals and objectives are being met. Based on the results of the audit, any future actions to improve your use of the system can be decided upon.