We believe our software and services are only a solution for you if you can use them to improve your business performance.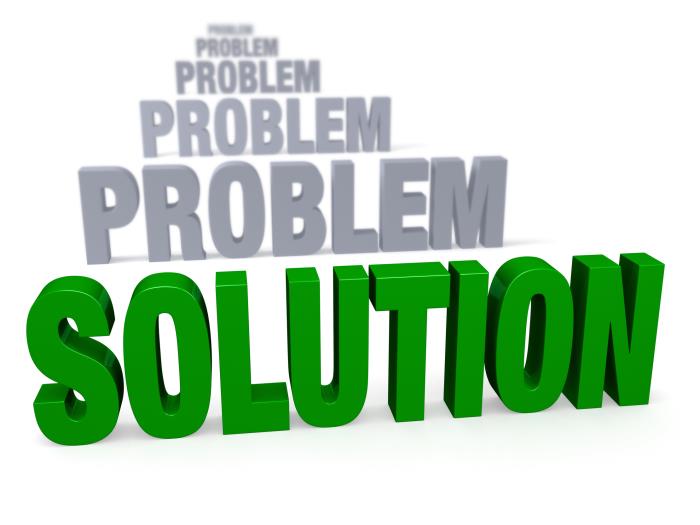 We Provide Solutions - Not Systems
We do not sell software systems, we provide solutions to improve your business performance. We believe that software systems are only a solution if they can be used to solve problems, satisfy needs or achieve goals.
Our focus is not on the systems we provide, but on providing a solution for your business. The problems many Australian and New Zealand businesses face revolve around a lack of visibility to manage their business processes and make timely business decisions.
Many businesses experience problems like these;
Cannot rectify inefficiencies or make improvements because they have no visibility of what is actually happening.
Suffer from a lack of information to make accurate and timely decisions.
Use unconnected disparate systems and a variety of individual spreadsheets to keep data and information
Repeat data entry into multiple unconnected systems.
Rely too much on the knowledge and experience in a few peoples heads.
Do not have information on historical performance in order to quote accurately.
Cannot provide accurate delivery promises and consistently deliver late.
Do not have accurate up to date job costing information to know their true costs or profitability.
Do not properly charge for time and materials because information goes missing or is not easily accessible.
Lose track of jobs because they do not have an effective means to monitor them.
Miss out on repeat service work because they lack the means to keep track of when it is due.
Experience material shortages regularly because they lack the visibility to plan properly in advance.
Overstock inventory as safety stock in an effort to avoid shortages, which ties up capital in excess inventory levels.
Are late invoicing because information is late coming in.
Solutions Don't Cost – They Pay!
An integrated ERP system can help you improve your business processes and give you the visibility you need to improve your business performance.
However ERP is not a magic bullet that will automatically solve your problems.
The solution is not in an ERP system itself, but using ERP with sound business processes. Without improving business processes, the same problems will keep perpetuating no matter which system you have. One well known definition of insanity is "doing the same thing over and over again and expecting different results."
We approach the implementation of ERP as a business process improvement project for your current business processes. Current processes are modified or replaced with improved processes based on the opportunities presented by the system and new requirements made possible by it.
The initial cost of implementing our solutions will be repaid many times over as you use them to improve your business performance.
The benefits that our solutions can provide for small to large businesses include;
More control of business processes
Improved visibility to make timely business decisions
Improved planning
Increased efficiency and productivity
Improved on time delivery
More accurate quoting and pricing
Improved customer service
More time to focus on key customers
Improved inventory control with reduced stock levels
We have been implementing and supporting fully integrated ERP and complementary systems for small to large businesses since 2001.
We specialise in Ostendo Operations (ERP) and Ostendo Freeway mobility. We have been leading Ostendo Consultant Partners since Ostendo Operations was first released in 2006.
Industries We Provide Solutions For
Our services and systems can be Solutions you use to solve problems, satisfy needs or achieve goals for;
Manufacturing
Discrete Manufacturing
Process Manufacturing
Custom Manufacturing
Capital Equipment Manufacturing
Project Manufacturing and Engineering
Engineering and Job Shops
Sales and Distribution
Wholesalers and Importers
Sales and Distribution
Service and Maintenance
Preventive Service and Maintenance
Equipment Installation and Mobile Field Service
Sales, Service and Repair Centres
Plant and Fleet Maintenance
Contracting
Consulting and Contracting
Subcontractors and Trades
Construction and Projects
Experienced Team
We have a team of consultants who are highly experienced in operational and financials processes and have the industry knowledge to help you improve your business processes.
They can help you establish and improve the business and operational processes you need to use our systems to reduce inventory, increase capacity and utilisation, improve efficiency, improve accurate job costing, improve customer service and gain the visibility to make timely decisions.
We partner with a range of professionals for complementary specialised services and systems to bring you a complete solution.
Lean Thinking
We endorse and advocate Lean principles and thinking. Three of our consultants have extensive experience in Lean and have held leadership roles in the implementation of Lean in the companies they were managers for.
While we follow Lean principles and thinking in our business process improvement services and system implementations, we are not Lean consultants. We partner with Lean consultants who have proper experience and expertise and a proven track record of success. We implement our systems to support a Lean implementation.
Related Articles