Lean and ERP are a powerful combination for reducing waste and increasing productivity to improve business performance.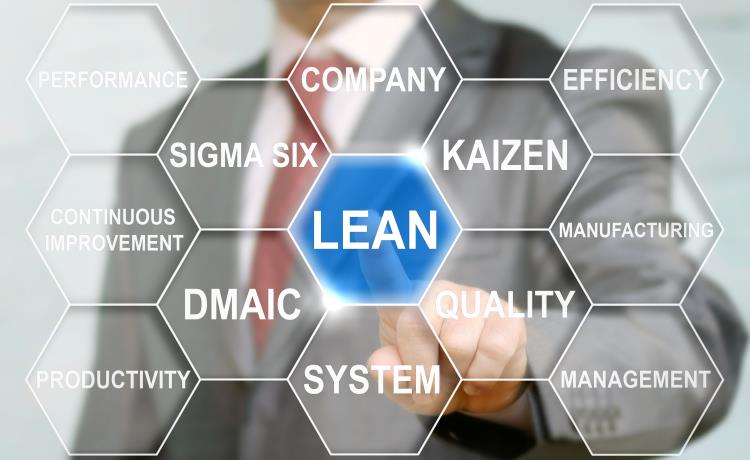 The Power of Lean and ERP Together
Lean and ERP have historically been perceived as being incompatible with one another. However the truth is that together, Lean and ERP can be a powerful combination for reducing waste, increasing productivity and improving quality.
Lean thinking and principles are a powerful way for businesses of all sizes to be more effective and efficient while at the same time maintaining margin and quality. Lean's focus on eliminating waste, increasing productivity and improving quality are fully compatible with ERP.
How ERP can Complement Lean
To complement Lean, ERP must conform to Lean processes. An ERP system will need to be configured to support the business processes established by the Lean implementation.
Ideally Lean processes and practices are implemented in a business before an ERP system is implemented, but the reality is that most businesses that implement Lean already have an ERP system. Where Lean is implemented in a business with an existing ERP system, the way the ERP system is used will change significantly in some areas.
Some examples of how an ERP system can complement Lean are;
If the MRP function in an ERP system is used to support Lean practices, it can help to ensure that the correct amount of inventory is purchased or manufactured. This means that customer orders and jobs can be delivered on time and that there is no over production or purchasing of inventory.
Bottlenecks are a big problem for manufacturing that reduce efficiency and extend cycle times by keeping production waiting. An ERP system can be used to track and monitor bottlenecks so that processes can be adjusted and cycle times reduced. It can also be used to find motion waste so steps can be taken to reduce it.
An ERP system can be used to help reduce safety stocks of inventory, which is an important objective of Lean that reduces cost.
The classic Lean methodology of Kanban can be integrated with an ERP system to enable real-time demand signalling across the supply chain. This improves and simplifies inventory control.
An ERP system can be used to manage and streamline customer order delivery schedules or job schedules to reduce order and service lead times and improve on time delivery. Improving customer service is an important objective of Lean.
An ERP system can be used to significantly improve the quality of products and services and reduce defects or call backs. It can also be used to manage the defects and call backs that do occur in order to prevent them reoccurring. This meets Lean's objective of continuous quality improvement.
An ERP system can be used to capture continuous improvement suggestions from staff and evaluate then implement them if accepted.
Business Intelligence and Lean
Another important way in which ERP complements Lean is the ability it provides to capture data and report on it to measure how efficient the business really is.
Lean principles such as continuous process improvement are supported in an ERP system because it provides information about products, production, facilities, resources and demand needed to implement Lean. The only way to find areas that need improvement is by tracking and analysing current processes, which can be done with an ERP system and Business Intelligence tools.
Information is important for running Lean processes and having accurate information in one single source of truth is key to a successful implementation of Lean. Multiple unconnected databases and spreadsheets provide a disjointed and delayed visibility of information with increased potential for errors.
The growing adoption of Internet of Things sensors and smart devices is automating data collection and providing more details more accurately to ERP systems for reporting. This opens up more opportunities to improve operating efficiency and improving quality.
Ostendo Operations (ERP) & BI Systems Support Lean
Ostendo Operations is an affordable ERP and Enterprise Mobility system for managing the operational business activities of small to large businesses involved in manufacturing, service and maintenance, distribution and/or contracting. Ostendo Operations ERP can be configured and setup to support Lean methodology and practices.
Ostendo Operations ERP has its own business intelligence module but we can also provide other Business Intelligence systems such as Power BI to provide a solution to monitor the business metrics that matter for a successful implementation of Lean.
Ibis endorses and advocates Lean principles and thinking. We partner with Lean consultants who have proper experience and expertise and a proven track record of success. We will work with Lean consultants to implement our systems to support a Lean implementation.
Related Articles