Barcoding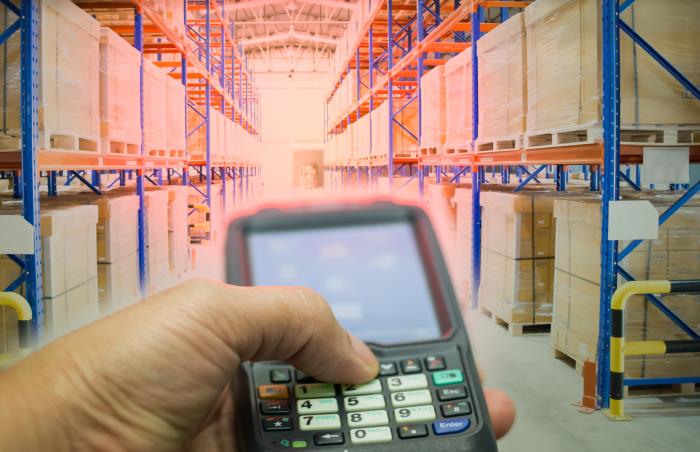 Ostendo Barcoding
Can create and read a wide range of barcode languages (see below)

Barcoding fully compliant with GS1 standard and with QR Codes

Can create and read GS1 standard barcodes and QR Codes

Works with Ostendo Freeway Mobility Barcoding
Ostendo Freeway Mobility Barcoding
Barcoding that works on devices with an inbuilt barcode scanner, with external bluetooth barcode scanner or with the device's camera. Can read all barcode types including GS1 standard and QR Codes.
GS1 Barcode Standard
The GS1-128 barcode is a universal barcode application standard of the Code 128 barcode format created by GS1 the international standards authority for barcodes. It is a one-dimensional font of vertical bars which encodes both letters and numbers. This capability makes it very useful for encoding complex information. It is widely used in manufacturing and logistics.
A GS1-128 barcode can contain a Serial Shipment Container Code (SSCC) used to identify a logistic unit, or item information including company code, product code, lot/batch number, serial number, expiry date, quantity, weight, and more. Any combination of these data points may be used by a company in a single barcode. How these items of data are arranged in the barcode is controlled by the GS1 specification.
An example of a GS1-128 barcode for Manufacturing encoded with multiple pieces of data
including serial number, production date, and expiration date.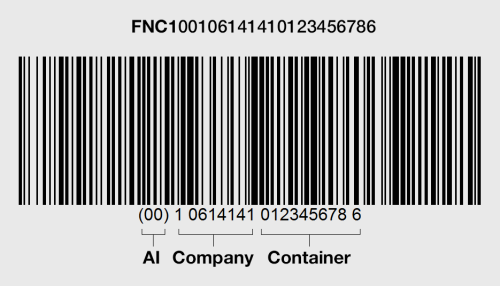 An example of a GS1-128 barcode for Logistics with a Serial Shipment Container Code,
unique company code, and the company's unique container code.
QR Codes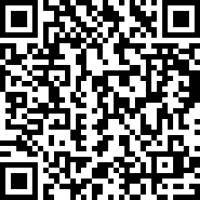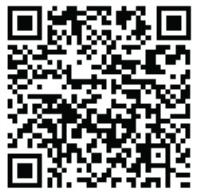 QR code (Quick Response Code) is the trademark for a type of matrix barcode, or two-dimensional barcode. Information can be encoded by a variety of methods and different types of encoding can be used in the same QR code. Every QR code consists of a number of black squares and dots which represent certain pieces of information.
QR Codes became popular due to its fast readability and greater storage capacity compared to standard UPC barcodes. Applications include product tracking, item identification, time tracking, asset tracking, document management and general marketing.
Barcode Languages Supported
Ostendo Operations (ERP) and Ostendo Freeway Mobility support a wide range of barcode languages. The barcode language we recommend for general use is EAN-128B which can read numbers and letters.
EAN-128
EAN-128A
EAN-128B
EAN-128C
EAN-8
EAN-13
GS1 Code 128
GS1 Databar E.
GS1 Databar E.S.
Code 39
Code 39 Extended
Code 128
Code 128A
Code 128B
Code 128C
Code 93
Code 93 Extended
QR Code
Pharmacode
MSI
PostNet
Codabar
UPC-A
UPC-E0
UPC-E1
UPC-Supp2
UPC-Supp5
USPS Intelligent Mail
2 of 5 Interleaved
2 of 5 Industrial
2 of 5 Matrix
PDF417
DataMatrix
Aztec
MaxiCode