Business Processes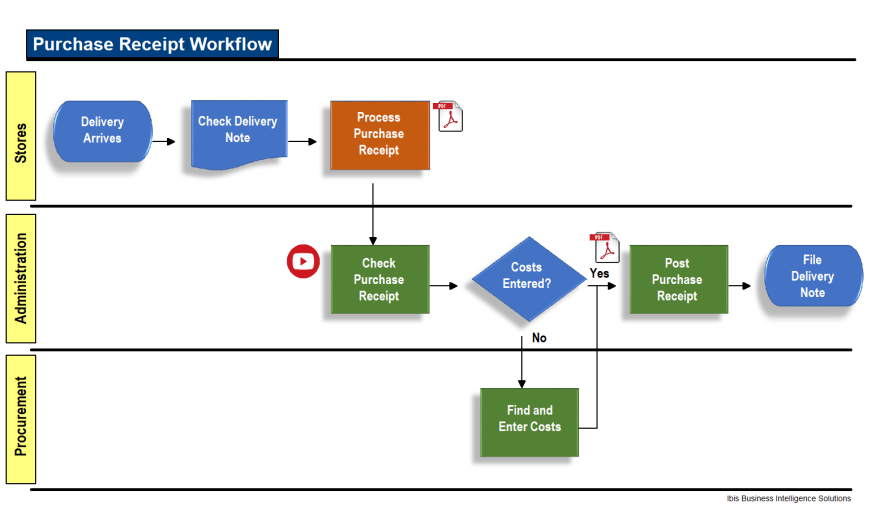 Business Processes
Customised Workflows to map specific business processes, which link to Ostendo Operations screens and reports as well as other systems. These can be used to standardise processes and communicate them to staff to ensure they are consistently followed. Can include linked videos and PDF step-by-step instructions and Standard Operating Procedures (SOP).
User defined tracking codes to support internal processes.
Call Centre can record and manage incidents that requires a process to be followed including tasks allocated to people, such as Customer Enquiries/Complaints, Quality Non-Conformances, Corrective and Preventive Actions (CAPA), Product Development including the Phase/Stage-Gate methodology, Return Merchandise Authorisation's (RMA), Engineering Change Request and Notice, Service Requests, Project Management, Continuous Improvement etc. Classifications enable trend analysis and reporting.
Standard Approvals for;

Purchase Orders
Purchase Receipts
Supplier Invoices
Timesheets
Job Invoices?
Job and Manufacturing Work Order Issues
Manufacturing Receipts

Customised Approvals, eg sales discount, new account etc.
Graphical Plant View with links
Ostendo Freeway Business Processes
Internal datasheets can be used to drive business processes such as Purchase Requisition approvals, New Customer Credit review etc. You can define your own data sheets to perform any combination of these functions.
For example, you could create a template for Purchase Requisition approvals. An employee could use the Freeway app to raise a Purchase Requisition request and forward the internal datasheet to a Supervisor for approval/sign-off. Once approved, the datasheet can be forwarded to someone to raise the Purchase Order. The completed datasheet serves as an audit trail of the approval process.
Conditional Checklists can be used to help users follow a pre-defined process to carry out such tasks as problem diagnosis. A checklist is a pre-defined list of questions or pointers to guide a user and ensure that employees follow a disciplined and consistent approach to the task at hand. Conditional Checklists makes the process dynamic. Depending on the answers to the preceding questions, the Conditional Checklist can take a variety of paths so that the relevant set of questions are asked and responded to, depending on the actual situation being addressed.
For example, Conditional Checklists could help ensure that:
Service/Sales personnel offer consistent quality service.
Problems are diagnosed correctly.
Companies can continuously improve their processes by fine-tuning their checklists based on past experience.