Point-of-Sale (POS)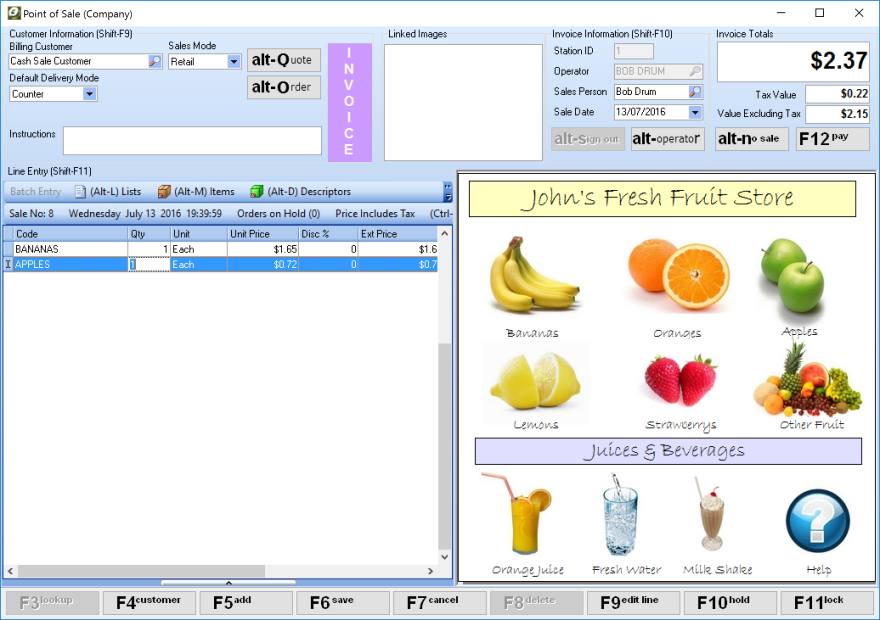 Point of Sale
Point-of-Sale (POS) with touch screen
POS includes Layby, Pickup, Delivery and Jobs
Link to cash draw and receipt printer
Put sale on account for payment in the future.
Receive a deposit to a sales order or a job.
Pay current invoices on account.
Tyro Eftpos Integration
Option for reading a segmented barcode produced from weigh scales that embeds the product and quantity.
Ostendo Freeway Mobility Point of Sale
Hierarchical graphical product lookups and catalogues. Can be used for kiosk and showroom product catalogue for customer information and interaction.
Create a POS Order from Freeway with notes and have that transferred to a specified POS station for payment.
Branding with logo to control the look of the Front Screen on the app.