Assignment Board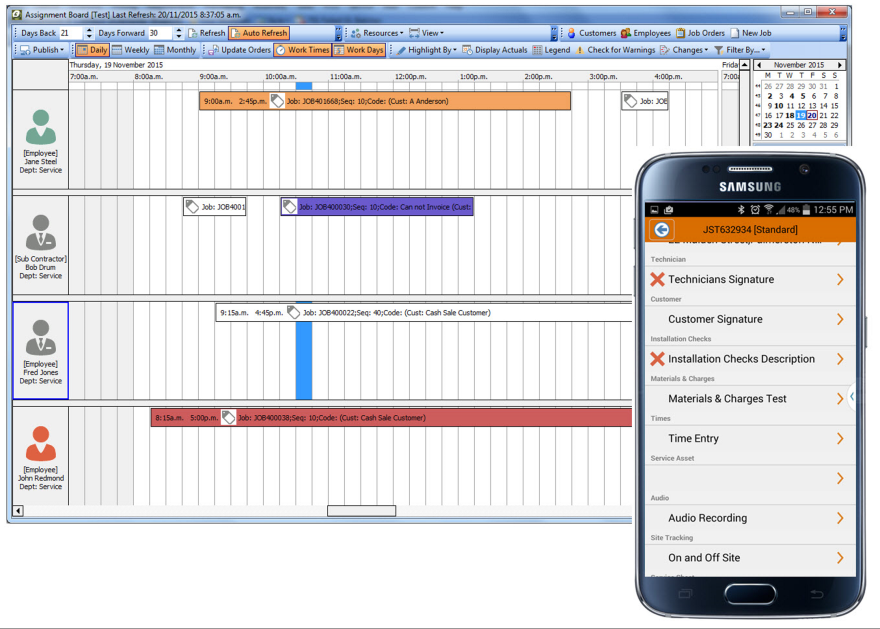 Specific Functions
A Graphical Assignment Board allows Jobs, Sales Deliveries, Manufacturing Work Orders, Call Centre Tickets and Activities to be assigned and deployed to Freeway users.

The Assignment board also allows work to be booked against Company Assets, eg Cutting Machine in manufacturing where a routing step is assigned to a process rather than a person.

Jobs, work orders and deliveries can be assigned to employees or teams by dragging it onto the Assignment Board. The schedule can be updated as assignments are started and bump other assignments along. Options are available for employees to accept or decline an assignment.

Instant colour changes to assignments can highlight whether a Freeway user has created a Datasheet for that assignment. This can be updated automatically on creation or completion of Datasheet.