Point-of-Sale (POS)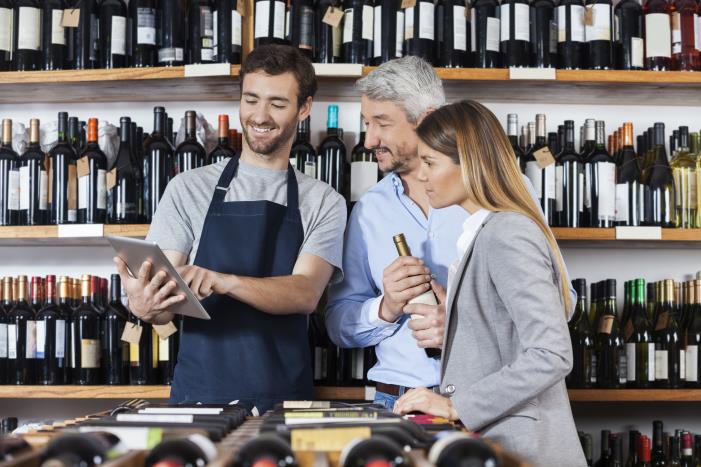 Specific Functions
Hierarchical graphical product lookups and catalogues. Can be used for kiosk and showroom product catalogue for customer information and interaction.

Create a POS Order from Freeway with notes and have that transferred to a specified POS station for payment.
Datasheet Options
Styles - user-defined background and button styles. Options include branding and logo in the background and user-defined buttons.

Employees – define the employees who use the Ostendo Freeway app and what they can do.

Barcoding – that works on devices with an inbuilt barcode scanner, with external bluetooth barcode scanner or with the device's camera. Can read all barcode types including QR Codes.

Scan On – a feature that allows the user to simply scan a barcode to initiate the creation of a Datasheet. This is especially useful if the user primarily only deals in one type of transaction.

Material and Charges – record materials used on a job and charges to be made. Can be tracked against van stock. Search function for finding items.

Signatures – capture multiple signatures with mandatory or optional setting. Options to prevent changes to data sheets after customer signature.

Typed Notes – add internal or external notes which can update specific note fields in Ostendo Operations. View past history notes against jobs, sales orders, sales deliveries, purchase orders, manufacturing work orders, stock counts, assets, customers or suppliers.

Notify – an option in Freeway that allows a user to send a text or email from within Freeway to one or more nominated staff or sub-contractors. This could be a standard pre-defined message eg "Running 15 mins late" or a short custom message where the user types the contents. GPS Co-ordinates can optionally be sent as well to log that user's physical location for back office staff.

Email & Print – email and/or print details to the customer or the office.