Warehouse Management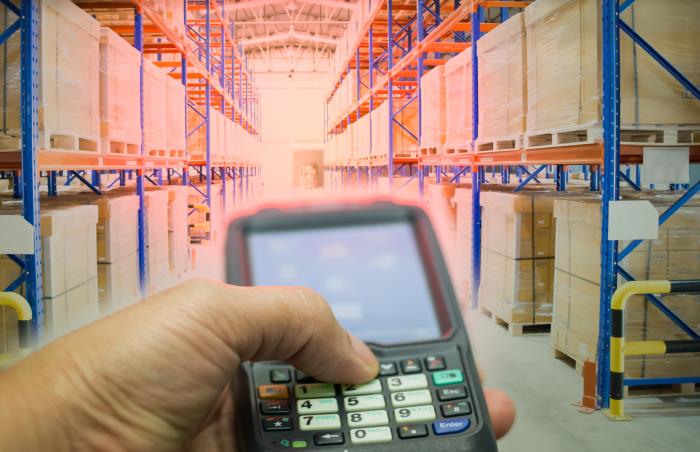 Specific Functions
Barcode scanning support for inventory including serial numbers or batch numbers.

Barcoding fully compliant with GS1 standard

Count inventory with or without barcoding, from Inventory Counts created in Ostendo.

Control access to picking or handling certain types if items, eg dangerous goods, heavy goods etc.

Hazards can be defined for inventory, bills of material, job types, jobs, customers or customer sites. Typical hazards for items will be related to material safety data sheets or handling instructions, for customers they will be site related (eg dangerous chemicals stored on site), or for jobs it could be the kind of tools used (eg scaffolding or ladders). Hazards are listed first in order of Risk Level (Extreme, High, Moderate, Low).

New Hazards can be added from the Ostendo Freeway app.

Instructions can be defined for items.
Datasheet Options
Styles - user-defined background and button styles. Options include branding and logo in the background and user-defined buttons.

Employees – define the employees who use the Ostendo Freeway app and what they can do.

Mobility Team Pooling – group employees into teams which work on a "pooled" basis and assign work to the Mobility Team. Anyone in the team can take a job in the queue assigned to the pool. Once a team member takes a job, it will not be available to anyone else in the team. The assignment will then be assigned to that individual team member only and the assignment board will be updated accordingly.

Barcoding – that works on devices with an inbuilt barcode scanner, with external bluetooth barcode scanner or with the device's camera. Can read all barcode types including QR Codes.

Scan On – a feature that allows the user to simply scan a barcode to initiate the creation of a Datasheet. This is especially useful if the user primarily only deals in one type of transaction.

Items – record items for warehouse management.

Signatures – capture multiple signatures with mandatory or optional setting. Options to prevent changes to data sheets after customer signature.

Typed Notes – add internal or external notes which can update specific note fields in Ostendo Operations. View past history notes against jobs, sales orders, sales deliveries, purchase orders, manufacturing work orders, stock counts, assets, customers or suppliers.

Photos – integrates with device camera to take photos or link to existing images on the device.

Sketches – Draw on photos to highlight points of note, or draw freeform sketches.

Forwarding – allows an employee to forward a partially completed Datasheet to another user, eg to a Supervisor for approval.

Notify – an option in Freeway that allows a user to send a text or email from within Freeway to one or more nominated staff or sub-contractors. This could be a standard pre-defined message eg "Running 15 mins late" or a short custom message where the user types the contents. GPS Co-ordinates can optionally be sent as well to log that user's physical location for back office staff.

Email & Print – email and/or print details to the customer or the office.